Toyota Prius Acceleration Problems Continue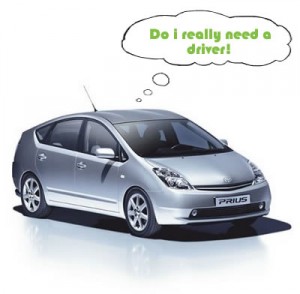 The cases  of  Toyota accidents seem to continue. Only two days before we heard about an incident which happened in California, and again another Prius hybrid was the case of an incident, this time in New York city. A 56-year old woman smashed into a stone wall, because of an unintended acceleration .
At that moment the owner was trying to pull out of the driveway, and the car accelerated unintentionally across the street, sending some big boulders fairly far, said one of the police.
The woman reportedly suffered non- life threatening injuries, and just like the incident in California, a floor mat on the driver's side, trapping the gas pedal, was ruled out as the cause of the accident.
The car has been taken by police for further investigations.
The 2005 Prius has the driver side mat tied to the seat base with some plastic ties. This model from 2004-2005  has been part of the recall for floor mats that may cause  the acceleration pedal to stuck, but the company hasn't shown any correcting actions that may include replacing the floor mats and reshaping the drivers floor site.
However, Toyota Prius 2004-2005 is not included in the so-called "major recall". But with the two latest incidents happening one after the other, Toyota sure has to give some explanations about what caused the acceleration pedal to stuck and take off on the drivers.
The latest news is that Toyota representatives are going to analyze and examine the Prius in California case, but there is not any confirmation for the one in New York, yet.