Advanced Technology Will Bring More Auto Recalls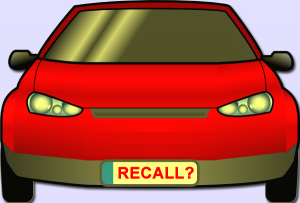 According to automaker specialists, vehicle recalls are expected to extend and become more frequent as car companies use more elaborate and similar manufacturing processes.
Across the world, prestigious automakers such as Toyota, GM, Honda have already started the repair phase. Recalls are going to be more intense for the years to come, and no one is invulnerable.
A whole package of factors, including government measures regarding safety inspections, and buyers demand for quality vehicles have forced automobile industry to construct strong and sophisticated vehicles.
It is true that, today's cars rely completely on electronic systems. And because of that sometimes problems within these complex electronic structures are inevitable inspite of the regular checking you do. The most recent automakers that joined the recall regarding safety issues are Nissan, Ford, Chrysler, Honda.
Where as Toyota is facing increasing pressure from lawmakers and governments to clarify the acceleration problem that resulted in a massive recall of nearly 9 million cars and trucks. The high number of recalled cars in the last months have shown considerable defects although they don't seem to include safety risks.
An example of this is the GM recall of approximately 1.5 million cars, to repair power-steering motors. The company assured owners that the cars have no safety issues, however, it may get harder to command the wheel while turning under 20 miles an hour.
These recent recalls about relatively minor repairs undertaken by car companies, show their disposition to prevent major problems that may damage their reputation.