Lexus Es 300 Exhaust Manifold
Es 300 Exhaust Manifold Gasket Replacement
This procedure is performed on a 1992 Lexus Es 300 but is similar with a few changes for models up to 1996. After getting a fat price for labour from the mechanic i decided to go ahead and do it myself. It turned out it is not to difficult for a person with some mechanical abilities. By the way,even if you need to buy the tools, you will save some money and get the pleasure of doing it yourself (So get a nice shade and don't forget the beer). Now… bolts have been on the car for some time so it's a good idea to spray WD40 the night before .
Let's start with the tools: WD40, one short and one long 14mm socket, vice grips pliers, one 10mm and one 14mm wrenches. I used a Ratchet Wrench with an extension 40 cm long and a short one 10cm.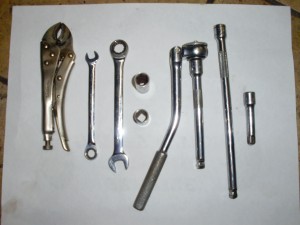 It's a good idea to go ahead and buy a small torch,it will cost about $60 but for me it was worth every penny and i still have it if i need it in the future.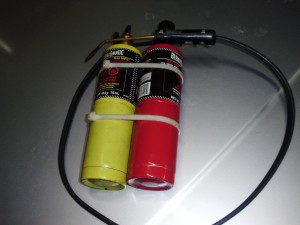 Remove  two 10mm bolts keeping the cover in.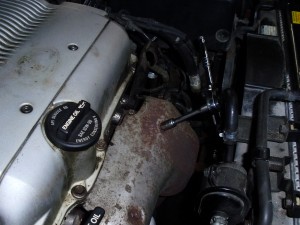 Unplug the O2 sensor.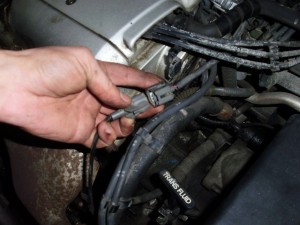 Now the hard part…i had to go underneath. Lifted the car and supported it on Jack Stands. My advise to you is NEVER go under the car standing on a jack only unless you want to be sandwiched with a car. From underneath using the ratchet and the 40cm extension I removed the tow 14mm bolts keeping the exhaust manifold. That torch i told you before comes very handy with those bolts,once you heat them up is they come out very easily.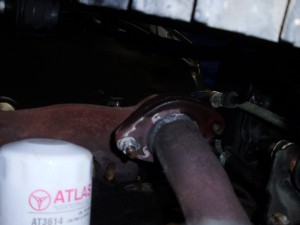 Next step is easier.There are 6 14mm bolts keeping the exhaust manifold in place, 3 on top and 3 on the bottom.Removal was easy without going under the car.
Remove the manifold .Get it in the vise and remove the two 10mm bolt keeping the O2 sensor in place.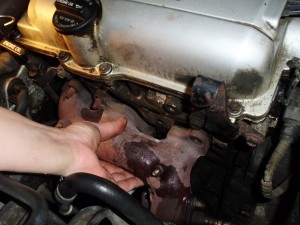 There are 2 gasket and is always a good idea to replace them even if they look good.They don't cost much anyway.
Installation is the reverse of the removal and its easier.