How to Sell a Car Privately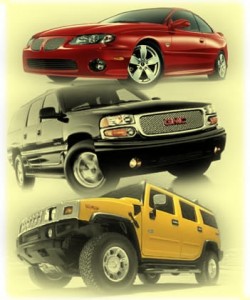 Many people who want to get rid of their family or private cars try to give it as a trade in to dealers, and rarely do they consider selling it as a private.
As a matter of fact, selling a car privately takes more time and effort but that will definitely earn you more than dealers could offer to you. Consider some important tips while putting your ad at your local newspaper, or online classified.
Set a competitive price
First off, make a thorough research on how much your car is worth it. Try to make an attractive ad by setting a relatively competitive price.
Find out online how much other people are asking for the same make, year,and model. Tell the real mileage, and overall condition of the car. If you have spent considerable money on the car, and saved the records to prove it, such as parts replaced, regular maintenance services, than you will have more chances to sell it very fast.
In addition, if you have warranty on the car, do something to see if you can transfer it to the buyer, he/she will certainly appreciate it, and you may be able to ask and hopefully get more money than a similar vehicle doesn't have any warranty .
Find some space for negotiation, because all buyers like a little discount, so before setting the price consider this detail.
Highlight attractive features
For example, power options such as seats, windows, locks, sunroof, keyless entry, alloy wheels, A/C, CD player etc.
Add the history of car owners, repairs and services, as well as a description of the car condition.
Prepare your car for sale
If you really are interested to sell your car then spend some time and effort to clean it in the best way possible.
Remove all your personal belongings from the car and make sure that the vehicle is completely cleaned inside and out. If mats are stained or worn, buy a new inexpensive set of mats.
Wash the engine and tires. Spray and clean the glass and mirrors. There are many types of engine cleaners but those with  de- greasing agent have better results.
First impression always counts so make sure that your car looks clean and neat. If you don't have the time ,or are not willing to do the clean up yourself, there are plenty of  car detailing  that for up to 100 bucks will do it for you.
How to deal with buyers
When interested buyers contact you, be honest about any issues and features the cars has. This will save you lot of time because the prospects interested know the details and what to expect from the car.
Be punctual, don't make people wait and ask the same from them. Thus, setting specific appointment time and location is important.
Don't let others to test drive your car on their own, and don't forget to ask for their driving license. If they don't have it then don't risk giving them the chance to drive the car.
If the buyer wants to inspect the car in a mechanic, agree with him, only suggest those who work close by your place, so that you don't waste your time running after him.
If the person shows real appreciation for your car and wants to buy it than be flexible with the price.
Documents
As far as the documents, private seller provision include Ontario Used Vehicle Information Package which gives buyers some important information regarding car's history, whole sale and retail values and liens. UVIP package is issued by Driver and Vehicle Licence  Office at a cost of 20$.