Fuel Saving Secrets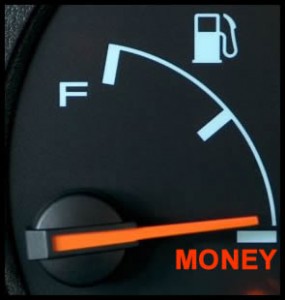 After choosing a relatively gas-saving car for your daily purposes, you can also attain more fuel savings and reduce your car's emissions in the environment, by simply considering these simple hints:
Try to decrease your driving speed. While reducing your speed, let's say from 110km to 90km/hour, you save approximately 20% of the fuel. By doing so, your car will give off less fumes and pollute less the environment, as well.
Don't make a full stop in traffic. Steady rolling is more fuel-efficient. So, you can spare a lot of gas by smoothly approaching the traffic in a constant low speed.
Don't keep the engine running unnecessarily. When you realize that you are going to be stopped for nearly 40-60 sec, than it is advised to turn the engine off.
Air conditioning. At summer time, vehicles consume more fuel due to air conditioning. So, don't overuse them, in cool evenings try to roll down your windows or use the vents.
Avoid driving aggressively. Don't be aggressive while driving, which means don't stop, drive, or accelerate hard on your car.
Carry less load. Whenever you carry heavy items, your car is likely to burn more fuel, because of the weight. Always make sure that you don't put in your car unnecessary, heavy loads.
Utilize cruise control. Cruise control could perfectly work on dry, non busy traffic highways, to significantly increase fuel efficiency.
Avoid short trips. Usually, consider walking, or cycling to reach short distances, since driving for a short time less then 5 km, burns more gas.
Try to be punctual with your maintenance schedule. A not-well maintained car needs more gas to run. It also, emit higher levels of CO2,  and when you want to sell it you will probably get less money, than the real value of the car.
Make sure you tune up your car when the time is due.
Check your tire air pressure. Visually check your car every time before you get behind the wheel.