What You Should Know About Car Tune Up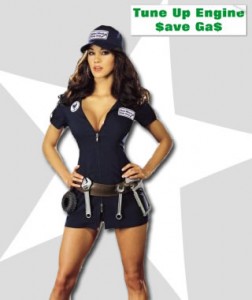 It is generally recommended, that a car need to receive a tune-up, once in two years or 50.000 km depending on which comes first. During this process mechanics change parts of your car which don't seem to function well, and the service done will considerably improve the overall performance of the car.
We all get to enjoy the comfort and  relaxation, a well tuned up car give. Some times ago, people used to bring their cars to mechanics to change the oil, the air filter, change the plugs, pay 200$ and didn't have to worry about it till the following year, if everything seemed fine in the interim.
Nowadays, different car parts have to be inspect at different times. Some segments can be in a good shape up to 40.000-60.000 km, before they need to be replaced. Where as, spark plugs should be examined even earlier. Lets say, once a year.
Usually the oil needs to be changed every 4 months, or 5000km, which comes first. Not all the parts which were once included in the tune up process, such as belts, lights and bulbs, hoses and pipes, don't need to necessary be changed. Many places now offer packages, such as an oil change, and general check-up.
So, always consider these deals, because it doesn't hurt to bring your car for a tune-up and obviously save same you some bucks . However, some assert that these seasonal packages, simply make you step in more often in the  mechanic garage, and eventually put more money into his pocket.
So, we can't avoid preparing our cars for winter season. Simultaneously, when spring thaw arrive again we have to ensure that every runs fine. It is recommended to go after the car's maintenance schedule, but learn as much as you can about your car's condition so that you don't pay for services you don't need.
With these simple tips you are ready to hit the mechanic and be able to understand each steps he follows while tuning-up your car. Here is a checklist of parts that are mostly tuned up:
Replace the fuel filter.
Change the spark plugs.
Replace the distributor cap and rotor .
Replace the cabin filter.
Check the belts. Replace if worn.
Check the fluids .
Replace the air filter.
Service the battery.
Rotate the tires.